Allegro Software Understands Security and Connectivity for the IoT Edge and Beyond
We know IoT Edge security and connectivity and understand the unique challenges and requirements our solutions need to meet. Allegro provides manufacturers of connected secure devices in the Energy, Healthcare, Military, Enterprise, and Consumer markets with easy-to-use, feature-rich, Internet-enabling software toolkits using TLS, SSH, FIPS validation, and more.
Secure Devices
Take a proactive stance to protect your IoT ecosystem against malicious attacks and costly breaches while ensuring the authenticity, integrity, and validity of data generated from IoT devices.
Future Ready
Allegro Software has been in the industry for decades and understands the future of IoT. We'll not only enable you to secure your devices but ensure they are future-ready with ongoing updates to continuously address security issues.
Improved Time to Market
Save time and reduce errors with streamlined development using field proven pre-integrated security and connectivity toolkits that decrease time to market.
IoT Device Management
Allegro's set of security and connectivity toolkits provides a proven framework for your engineering team to build powerful and dynamic management interfaces for your device.
OUR PRODUCTS
Allegro Software's toolkits for IoT ecosystems ensure your IoT devices are securely collecting, distributing, and acting upon all forms of data. Our products solve major security and connectivity challenges and have been field-proven in millions of units worldwide. Our toolkits are also precision engineered to meet the demands of embedded device developers working on resource-sensitive systems.
OUR SOLUTIONS
Our solutions are forward-looking solutions to help future-proof your devices. By taking a proactive stance, you'll have a consistent, reliable, FIPS validation strategy today and into the future. Allegro offers a pre-integrated and tested suite of connectivity and security protocols and provide product updates and upgrades to meet the latest NIST guidance.
ABOUT US
We've maintained our role as a leader in the evolution of device management solutions since 1996 by creating state-of-the-art connectivity and security toolkits based on open standards-based protocols. Unlike Open-Source modules, our components are pre-integrated and compact, freeing up critical resources in sensitive IoT environments. We also offer a single source of support to help resolve your problems.
We Don't Just Create Software, We Create Solutions to Your Biggest IoT Security & Connectivity Challenges
Insight From Allegro Software Use Cases
Customized Cryptography Solutions for Medical IoT Industry: "Overall, the return on investment was more than 300% over in-house development and maintenance. With Allegro's product and support, this medical technology client was able to meet industry requirements and bring their connected hospital beds to market quickly and with confidence, without the need to hire a team of engineers to handle the open-source coding."
Customized Cryptography Solutions for Military Tech Industry: 'The defense tech company has adopted a sophisticated solution that allows them to maintain NIST compliance and other validation requirements while ensuring a well-functioning product now and in the future. The utilization of Allegro's ACE toolkit eliminated the need for in-house development and maintenance, thus resulting in an astounding return on investment of over 200%!'
APC has shipped 1,000,000+ uninterruptible power supplies using RomPager® to provide full web-based management.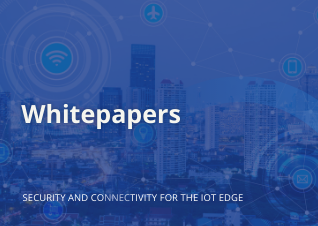 7 Key Elements of Proactive IoT Security
This whitepaper explains how you can increase your security presence and reduce your IoT ecosystem exposure to hacks, breaches, data theft, and lost brand equity.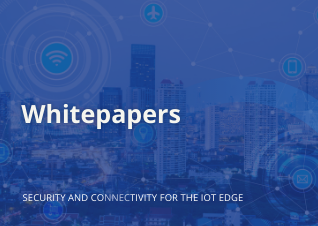 This whitepaper presents 5 Best Practices to help mitigate risk in your IoT Ecosystem.
This whitepaper presents 5 Best Practices to help mitigate risk in your IoT Ecosystem.
Let's Talk IoT Security
Implementing IoT device security can be a significant and costly challenge. Let us help you by sharing our proven framework for integrating a proactive security approach into your design, minimizing the need for programming resources and reducing development costs and time to market
Schedule a one-on-one web conference with us today to discuss your embedded IoT security needs.