Join Allegro at RSAC 2020, where this year we explor the Human Element to security. Throughout the event we'll be ready to talk with you about any of your IoT edge device security needs and share all the advancements we've made this past year, including TLS v1.3, changes to FIPS Validation, and Allegro's integration with IoT cloud platforms.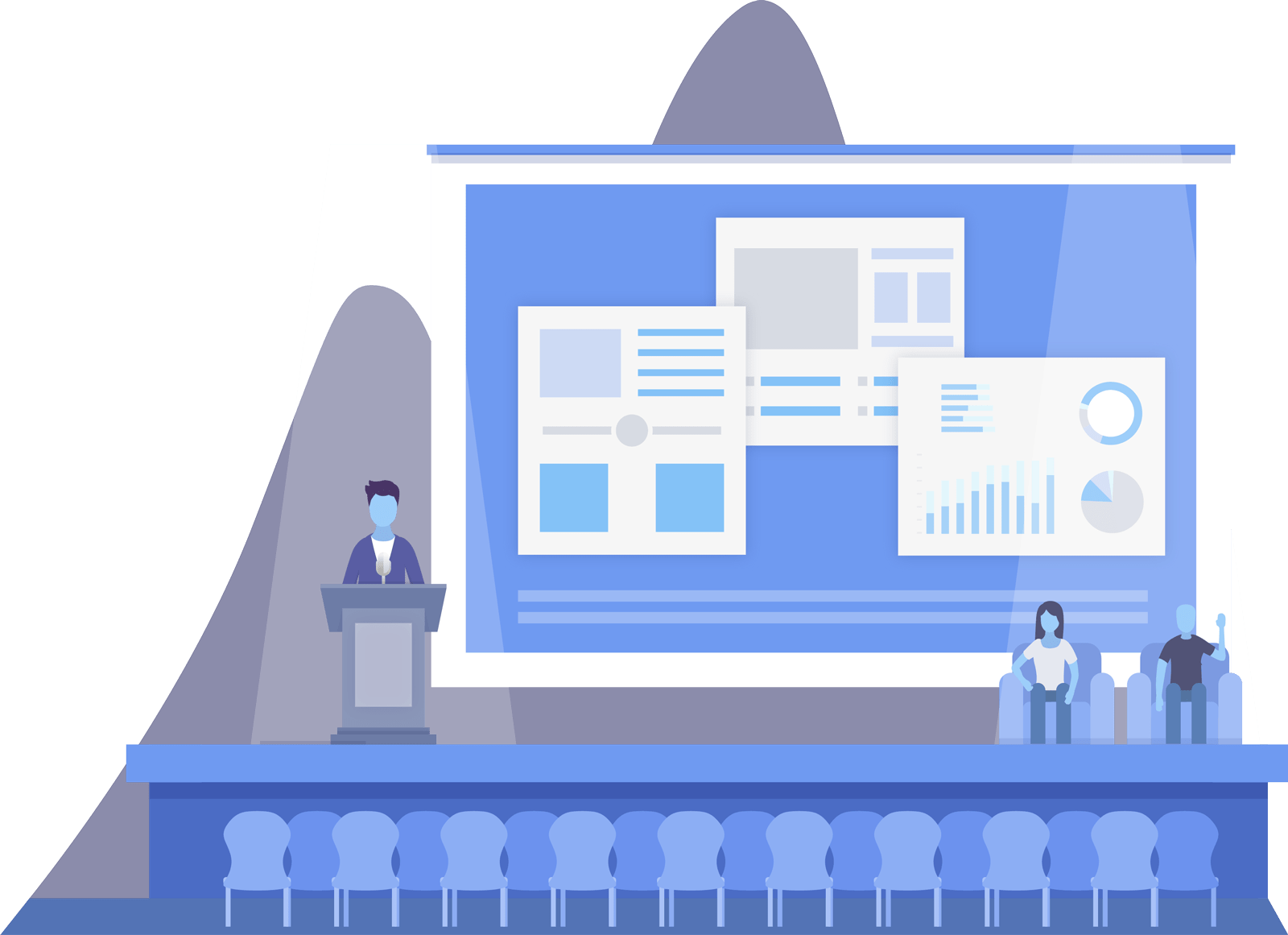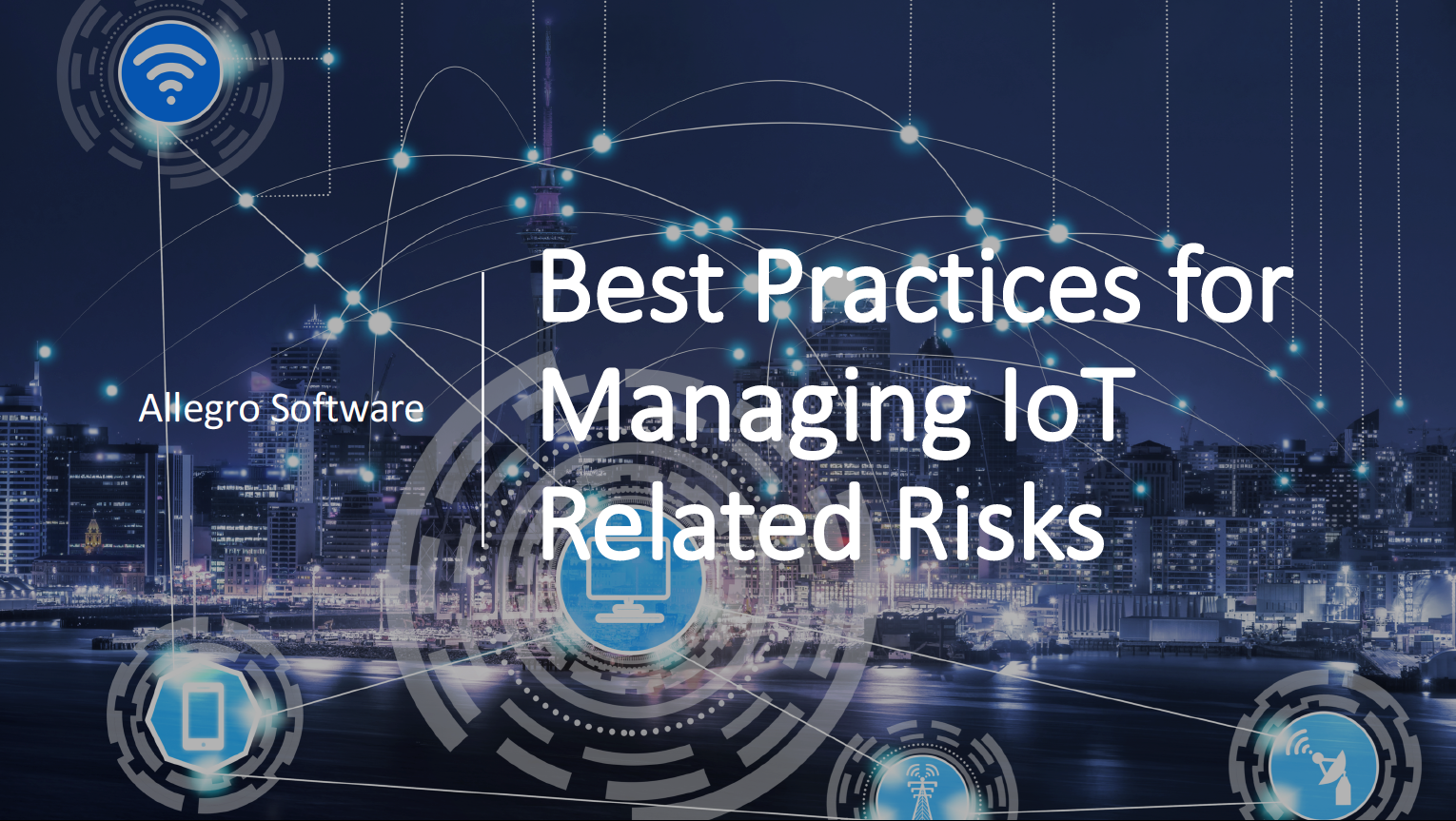 Best Practices for Managing IoT Related Security Risks
BEST PRACTICES FOR MANAGING IOT RELATED RISKS
There are many components to an IoT ecosystem, however, security starts with ensuring the integrity of each device. To trust IoT-Fueled predicted outcomes, you must have deep confidence in the authenticity and validity of rich data streams generated by deployed devices. IoT ecosystems must authenticate each device, and additionally validate any data received before integrating it into big data environments. A strong, unique and immutable device identity is critical to ensuring the integrity of an IoT device and the data it generates.
How can you reduce the risk of IoT-related data breach and integrity issues? Click the button below to download Allegro's "Best Practices for Managing IoT Related Risks."
Allegro joins fellow industry leaders in the North Expo at RSAC 2020
Come and visit us to learn more about the Allegro EdgeAgent Suite of software toolkits for IoT edge devices.  Also ask us about our latest support for TLS v1.3, or additional support for AWS IoT.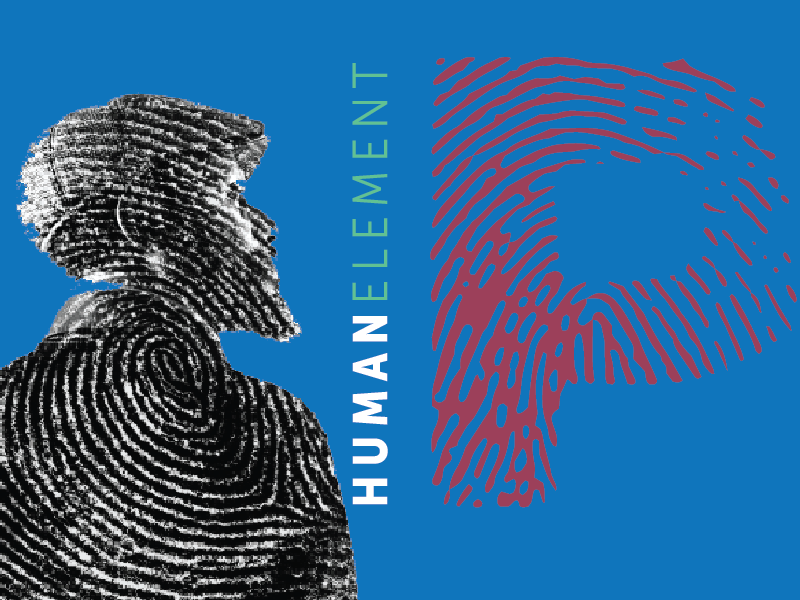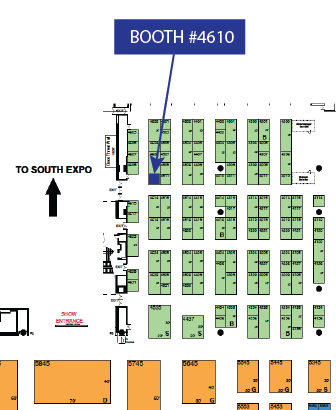 Our experts will be onsite and ready to answer any questions you may have. To learn more, stop by Booth 4610 anytime during the event!
Start Date: February 24th
End Date: February 28th
Start Time: 5pm PST
End Time: 3pm PST
Booth Number: 4610
RSAC 2020 IOT EDGE PLAYBOOK
Download a copy of our annual RSAC 2020 IOT EDGE PLAYBOOK highlighting specific sessions and keynotes that are directly applicable to security issues for IoT edge devices. With 500+ sessions and 30 Keynotes to possibly attend during the show, it is important to be strategic with your time to get the most from RSAC 2020.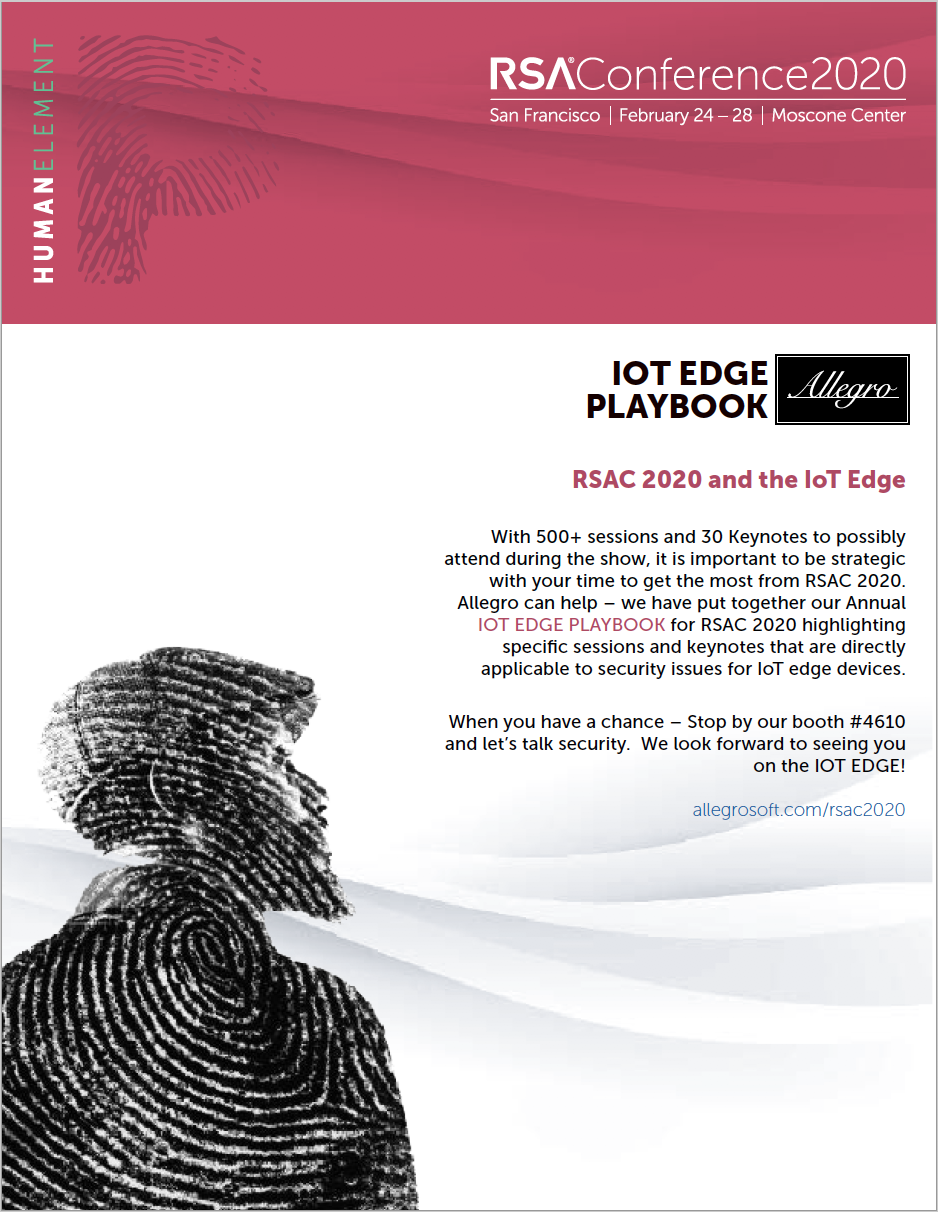 RSAC 2020 IOT EDGE PLAYBOOK EVENT SCHEDULE