Security and Connectivity Solutions for IoMT Devices
Join Allegro at the Medical Devices Software Development Summit on May 16-18 in Boston, MA. Explore our suite of toolkits and security and connectivity software solutions for medical devices.
About the Medical Devices Software Development Summit
The Medical Devices Software Development Summit 2023 is an event that brings together experts and professionals from the medical device industry to discuss the latest trends and advancements in software development for medical devices. The summit aims to provide attendees with a platform to network and learn from leading experts, including keynotes from industry leaders and interactive sessions that address various topics such as regulatory compliance, software development best practices, and the future of medical device software. The event is a valuable opportunity for medical device software developers, engineers, and industry professionals to learn, exchange ideas and insights, and stay up to date with the latest developments in the field.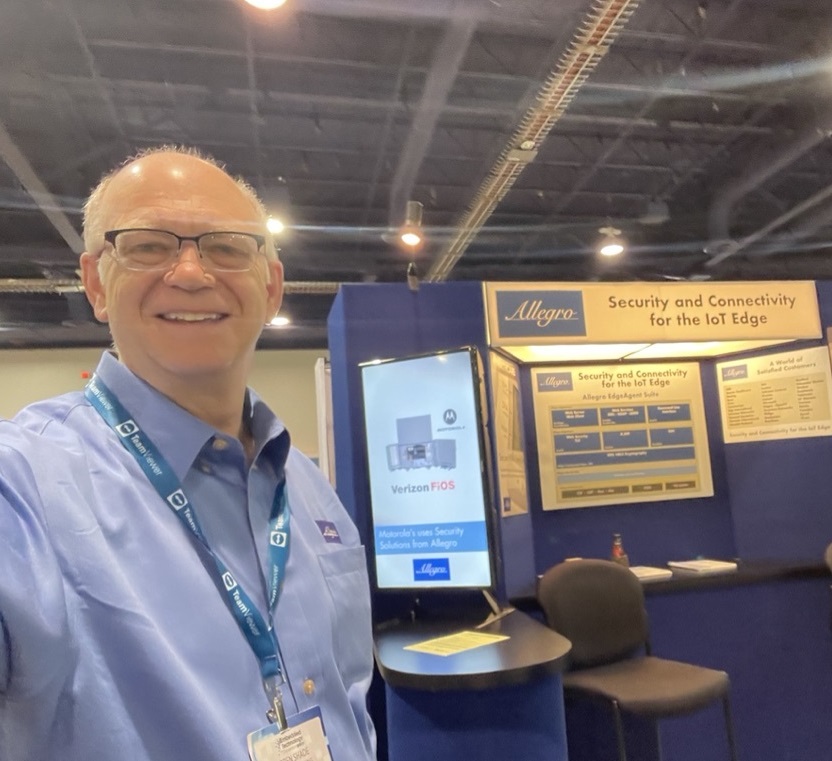 Speaking Session: Advancing Healthcare Digital Transformation with a Digital Immune System for Medical IoT
May 17 at 2:10 pm
Join Allegro's VP of Marketing, Loren Shade to learn about:
Six elements of a strong Digital Immune System (DIS)

Applying DIS to IoT Lifecycle

Understanding Risk, DIS and the Medical IoT lifecycle

How to mitigate risk with FIPS validated cryptography
Allegro Software: A Leading Provider of IoMT Security & Connectivity Software Toolkits
Allegro Software specializes in helping OEMs in the healthcare, military, energy, and consumer markets create connected, secure devices using FIPS, TLS, SSH, and more.

The U.S. Government is Utilizing new IoT related technologies to transform its processes, including the 2030 census. Learn more about these technologies.
read more
Let's Talk IoT Security
Implementing IoT device security can be a significant and costly challenge. Let us help you by sharing our proven framework for integrating a proactive security approach into your design, minimizing the need for programming resources and reducing development costs and time to market
Schedule a one-on-one web conference with us today to discuss your embedded IoT security needs.