IoT Security Development Resources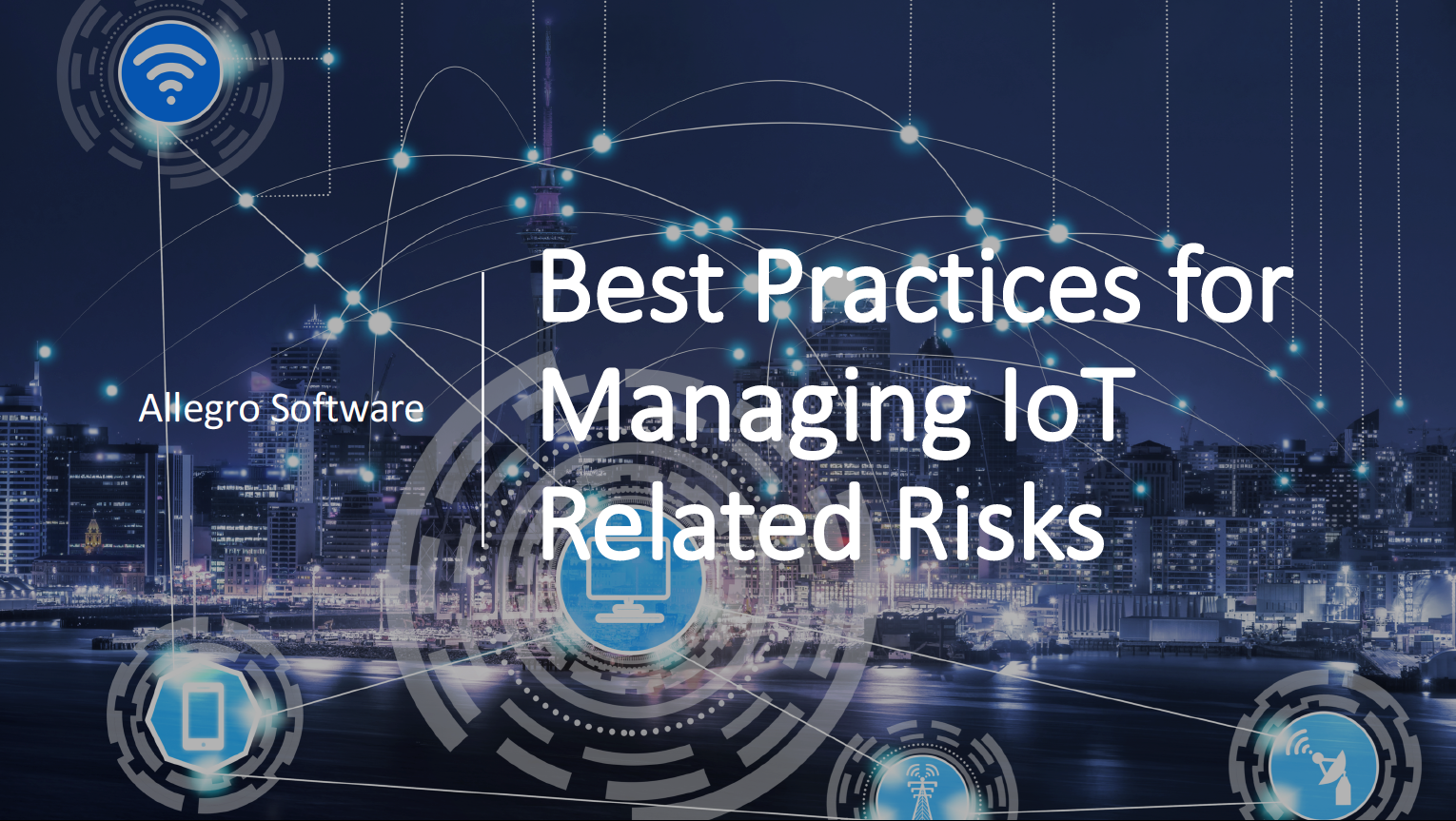 Best Practices for Managing IoT Related Security Risks
BEST PRACTICES FOR MANAGING IOT RELATED RISKS
There are many components to an IoT ecosystem, however, security starts with ensuring the integrity of each device. To trust IoT-Fueled predicted outcomes, you must have deep confidence in the authenticity and validity of rich data streams generated by deployed devices. IoT ecosystems must authenticate each device, and additionally validate any data received before integrating it into big data environments. A strong, unique and immutable device identity is critical to ensuring the integrity of an IoT device and the data it generates.
How can you reduce the risk of IoT-related data breach and integrity issues? Click the button below to download Allegro's "Best Practices for Managing IoT Related Risks."
7 Key Elements of Proactive IoT Security
7 Key Elements of Proactive IoT Security
All types of Internet of Things (IoT) devices are under attack. They are routinely recruited as unwitting members of botnets used for Distributed Denial of Service (DDOS) attacks, hosting various malware, and extracting sensitive data. Why are hackers drawn to these devices? Two specific reasons: the data has a high enough value, and most IoT devices are ill-equipped to beat back cyber attacks.
What proactive approaches can engineering teams take to reduce IoT related risk?
Download this white paper to see how the "7 Key Elements of Proactive IoT Security" can increase your security presence and reduce the exposure of your IoT ecosystem to hacks, breaches, data theft, and lost brand equity.