COVID-19 – Allegro Software Designated Critical Infrastructure Supplier
Allegro Software provides security and connectivity components to both the Medical/Healthcare and Military markets and has been designated a critical supplier by our customers in those industries. Allegro Software remains open and ready to provide support to our customers.
Allegro Software is a leading provider of IoT Edge security and connectivity software toolkits to manufacturers worldwide. Field-proven in 275M+ devices, our solutions enable OEMs in Energy, Healthcare, Military, Enterprise, and Consumer markets to create connected secure devices using TLS, SSH, FIPS 140-2 and more.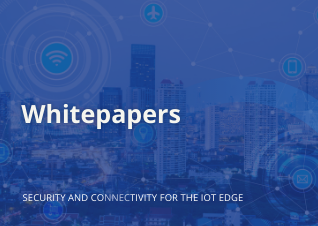 7 Key Elements of Proactive IoT Security
This whitepaper explains how you can increase your security presence and reduce your IoT ecosystem exposure to hacks, breaches, data theft, and lost brand equity.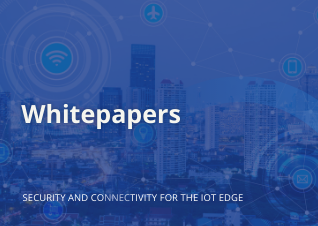 This whitepaper presents 5 Best Practices to help mitigate risk in your IoT Ecosystem.
This whitepaper presents 5 Best Practices to help mitigate risk in your IoT Ecosystem.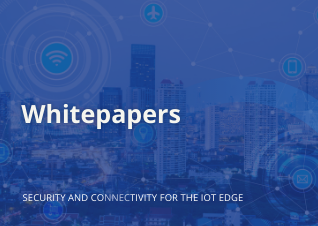 Open Source Issues in Mergers and Acquisitions
This whitepaper looks at issues related to using Open Source Software (OSS) and potential effects during merger and acquisition discussions.
Our Solutions
We help your company with IoT security
The significant impact of IoT devices and ecosystems on society is rooted in data. It is therefore crucial to ensure the authenticity, integrity, and validity of data generated from IoT devices, especially in mission critical and life-altering applications in industries such as medical, industrial, aviation, and military.
Managing a remote embedded device can be difficult at best when dealing with various networking topologies, protocols and physical or virtual interfaces. Allegro offers the Allegro EdgeAgent Suite to help your engineering team build powerful and dynamic management interfaces for your device.
Embedded devices are increasingly connected to the Internet and called upon to communicate in meaningful ways with corporate IT servers. The Allegro EdgeAgent Suite enables your engineering team to build powerful connected devices using industry-standard communications protocols.
Consumer Devices and Home Networking
Allegro's RomPlug® suite of development toolkits empowers engineering teams with flexible and robust tools to create state of the art UPnP and DLNA connected consumer electronics and mobile devices.

Wishing you a Happy Holiday and a joyful New Year from your friends at Allegro Software. We appreciate your support and look forward to serving you in 2023. Stay tuned for some exciting new products and updates coming soon! Sign-up for our newsletter to receive our...
read more
Let's Talk IoT Security
Implementing IoT device security can be a significant and costly challenge. Let us help you by sharing our proven framework for integrating a proactive security approach into your design, minimizing the need for programming resources and reducing development costs and time to market
Schedule a one-on-one web conference with us today to discuss your embedded IoT security needs.